Ukraine Humanitarian Appeal Update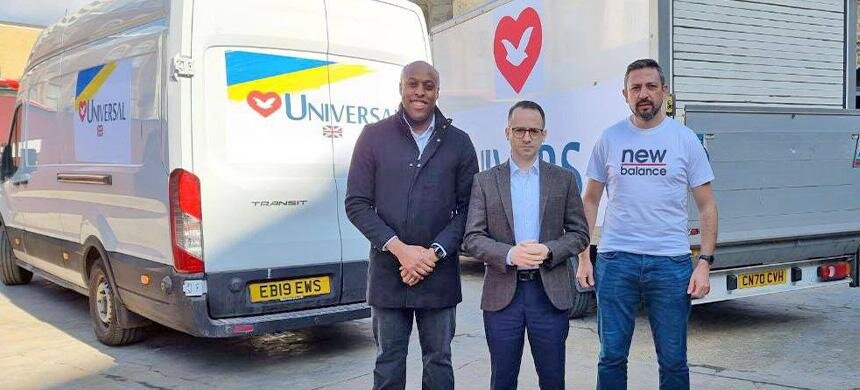 As soon as the call of help was made, hundreds of Universal Church members generously donated urgently needed materials to send to Ukraine. Amongst these items were: AA batteries, water, tinned meats and fish, tinned fruit, rice, pasta, baby food and formula, fruit juice, feminine sanitary products etc.
The Universal Church saw this as an opportunity to answer the call of duty, we would like to thank all those who also made this your point of call.
We fail not to mention our gratitude towards all the volunteers who then helped organise the shipment of supplies on Wednesday 16th March. They were then loaded into the van the following day.
Now, Pastor David Nzuruba who oversees the Community Outreach work of the Universal Church and volunteer, Claudemir Ferreira have started their epic 2-day journey across Europe to deliver 2.5 tonnes of humanitarian aid. The donated aid will first be driven to Poland and then from Poland to Ukraine.
Without your help, it would not have been possible. Your act of kindness, will most certainly help the people in Ukraine. Therefore, as this mission is in the process of being fulfilled we want you to be able to follow this journey from the beginning to the end. So, keep your eyes peeled as we continue to update you.
Our church in Sweden is also thriving to assist those affected by this unfortunate and tragic situation, please give us a call on our helpline +46 72 061 4958,  should you have any further questions or are in need of help.